Relocation Services
Sometimes, in order to make your company stronger you need to relocate your base of operations. As vital as the move may be, it can still be stressful to execute. That's why Chase Moving and Storage offers relocation services to businesses in the greater Burlington area. We'll aim to make your transition as stress-free as possible, whether you're doing an office relocation, moving your retail store, or opening a new restaurant branch. Our commercial movers are highly trained and experienced, and we will treat your belongings with care and consideration. Plus, because we offer free cost estimates for relocation service, you can know up front what you'll need to budget for our valuable assistance. Call now to learn more, and to schedule your big move!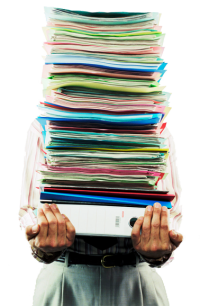 At Chase Moving and Storage, we understand that every business is different. We'll take all of your unique needs into consideration when planning out your commercial moving strategy. After all, relocation services for a pet store vastly differ from the services required for moving a medical office. Some of the items we can move include:
Computers, copiers, fax machines, printers, and other electronics
Files, archives, and documents
Office appliances
Office furniture
Shelving
Retail inventory
And more
Our commercial movers can show up on the appointed day to pick up and transport items you've already packed, or we can provide packing and unpacking services. We're experienced in handling sensitive office equipment and other valuable items. We don't shy away from hard work or heavy labor. Our commitment to giving you the easiest possible move experience has made us one of the most trusted corporate relocation companies in Burlington. 
Relocation Service & Storage
Chase Moving and Storage is pleased to offer commercial storage services for your total convenience. If you need somewhere to store office furniture, business supplies, and other investments, we've got you covered. We provide short-term and long-term container storage in our insulated, dry warehouse. Whether you need us to hold onto your business records for a few months or you're relocating overseas and need to store items that won't travel with you, Chase Moving and Storage can help. 
Employee Relocation
If you're looking for an office relocation service to take your business out of state or even out of the country, chances are that some of your employees might be making a long-distance move as well. In addition to serving businesses, Chase Moving and Storage is proud to provide individuals with relocation moving service. If you're interested in working with a single company for your commercial moving needs and the needs of your valued employees, don't look anywhere else. 
Chase Moving and Storage is one of the most reliable office moving companies around. We're licensed, bonded, and insured, and we hold US DOT #076235. Our movers are certified and background checked. We're affiliated with the American Moving & Storage Association and the Lake Champlain Chamber of Commerce, and we've been in business since 1908. Among commercial moving companies in the local region, we're known for putting our customers' needs first. 
Professional business relocation services are essential in ensuring that your company is able to pick up in your new location right where you left off. If you're looking for an office moving company that knows how important it is for a business to remain organized during a move in order to avoid a break in productivity, you've come to the right place. Call Chase Moving and Storage today to learn more!
Relocation Company
Relocation Service