Long Distance Moving
Are you planning a move from Vermont to Virginia? Are you coming to the Burlington area from out of state—or even out of the country? At Chase Moving and Storage, we're ready to go the distance for you. We're a full-service long-distance moving company serving both residential and commercial customers. Not only will we load and safely transport your belongings to your new location, we're even available for packing and unpacking. Our long-distance movers will be there for you every step of the way, working to make your transition to or from our area as smooth and hassle-free as possible. Call or e-mail Chase Moving and Storage now to tell us about your upcoming move. We'll be happy to offer a free estimate, even showing up on site if you're starting in our local region. We look forward to being your trusted long-distance moving company!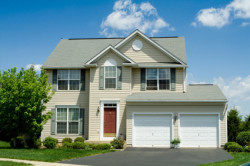 What sets us apart among moving companies for long-distance moves? For starters, we offer both domestic and international moves. We can get your belongings across the border to Canada, or help you coordinate shipping items to Europe or other overseas destinations. We also offer storage services, if your long-distance move means needing to put some of your belongings into storage for the time being. We promise to work with you to meet your needs, whatever they may be. That's what makes us one of the best long-distance moving companies in Burlington and beyond. 
We've been an interstate moving company since 1908, and most of our current long-distance movers have more than 20 years of experience on the job. We'll put that experience to work for you, giving you a safe and efficient move. We're able to handle delicate objects like antiques and fragile china, but we also have the necessary know-how and strength for lifting heavy furniture like pool tables and pianos! From organizing your packing and shipping to safely loading the truck and minimizing damage, we're the long-distance moving company dedicated to making your transition much easier.
Insured Long-Distance Mover
While we always strive to protect customers' items during all of our long-distance moves, sometimes accidents do happen. Most long-distance moving companies offer some compensation for broken or damaged items, but this might not come close to the full dollar amount of the item's worth. That's why we offer not only a formal claims process, but also replacement or repair of damaged items. When your precious cargo goes onto our truck, you can breathe easy knowing it's in good hands. 
Chase Moving and Storage is a licensed and bonded interstate moving company, holding US DOT #076235. We use only qualified staff members to move your belongings, never temporary workers or casual laborers, and all of our movers are certified and background-checked for your peace of mind. We're affiliated with the American Moving & Storage Association and the Lake Champlain Chamber of Commerce. We always put quality work and customer service first, because we want you to be completely satisfied with how your move goes. We've earned a reputation among interstate moving companies serving the local area for our commitment to our customers. We even offer emergency long-distance moving services, if you find out last-minute that you need to relocate. So what are you waiting for? Contact us now to get started! 
Long Distance Movers
Long Distance Moving Companies